Happy 2022!
What a 2021 we had but we are just as excited to move into 2022. Our biggest highlights this year:
Sold 52 homes with over $38 million in sales

#12 team throughout North & South Carolina for Keller Williams

Won the Platinum award for sales

Welcomed our first grand baby – Ada Carolina Shiftan

Celebrated our daughter's wedding at the Historic Whalehead Club in October
We are proud to be part of the Keller Williams Outer Banks Team which is the #1 Real Estate Company on the Outer Banks. We personally ended our year selling 52 properties totaling over $38 million in sales. That places The Argiroff Group in the top 3% of all OBX Agents!
Please let us know if you, a friend, or family member has any interest in OBX real estate, selling, buying, or just exploring. We appreciate all our clients and will make sure they receive our 5-star service!
HERE'S WHAT WE SAW IN 2021
TOTAL OBX SALES BROKE THROUGH THE $2 BILLION MARK
Residential Sales totaled 3,370 (up 9% from 2021)

Land Sales totaled 968 (up 54% from 2021)

Average Sales Price rose to $619,839 (up 48% from 2020)

Average days on market for the year dropped from 110 days in 2020 to 52 days in 2021

41% of the new listings were under contract or sold within the first 7 days on the market compared to 19% in 2020. When your realtor is urging you to act quickly, we are not trying to push you into making a quick decision. It is our job to let you know what the current market conditions are.
Median Sales Price $725,450 Average Days on Market 44
Median Sales Price $650,000 Average Days on Market 83
Median Sales Price $655,000 Average Days on Market 35
Median Sales Price $500,000 Average Days on Market 29
Median Sales Price $419,000 Average Days on Market 26
Median Sales Price $625,000 Average Days on Market 43
Median Sales Price $523.000 Average Days on Market 90

December 2021 MLS Statistical Report
2022: A NEW YEAR STARTS WITH HISTORICALLY LOW INVENTORY
328 Homes are currently active on the market

464 homes are under contract
Keep your eyes opened on those beach walks!
Here's an interesting story we pulled off an OBX Facebook page. A good story to pass on to your friends.
"We were at the house in November to do some work. When walking up on the beach at Whalehead, I saw a pile of debris including some seaweed and what looked like a horseshoe crab shell that caught my eye.
Upon closer look I found it was an old style US military helmet liner. After some research It turns out it is a World War 2 era fiberglass helmet liner made by Firestone (the tire manufacturer). Firestone manufactured these from 1942 - 1945 at end of war.
The coast of the Outer Banks was coined "torpedo alley" and is one of the graveyards of the Atlantic Ocean, named for the high number of attacks on Allied shipping by German U-boats in World War II. Almost 400 ships were sunk, mostly during the Second Happy Time in 1942, and over 5,000 people were killed, many of whom were civilians and merchant marines.
So this liner has been churning around for 75 years out in the ocean, until a storm pushed it ashore. It was very likely lost at sea when one of those 400 ships went down. Never forget."
1/10/22 Update:
Thanks for everyone's interest in this find! This has reached over a million people, been shared 4,900 times with 2,800 comments.
This was also featured by the Virginian Pilot news. Kari Pugh did a real nice write up that can be found here:
1 Traveling to our Southern Beaches just got easier. The 2.4 mile bridge that extends over the Pamlico Sound between the southern end of Pea Island and Rodanthe is now 95% complete and could open as early as this February.
2 After being delayed for years, the state now plans to begin construction on the $20 million Colington Road improvement project as of August 2022. It includes payment resurfacing, a 7' paved shoulder from Colington Dr. and Bermuda Day to accommodate bicyclists and pedestrians, realignment of several curves, additional turn lanes, and raising the grade on flood prone sections.
3 Don't forget we have a "VENDORS" list on our website at www.findobxhomes.com - click under resources and our vendor list will pop up.
4 OBX Wedding Weekend & Expo will be held the weekend of March 5th.
5 January 19th is popcorn day. Outer Banks Popcorn will ship 😊. I'm thinking maybe we all should comply with popcorn day?
6 Daylight savings is in less than 60 days away so get ready to "SPRING AHEAD" ON March 13th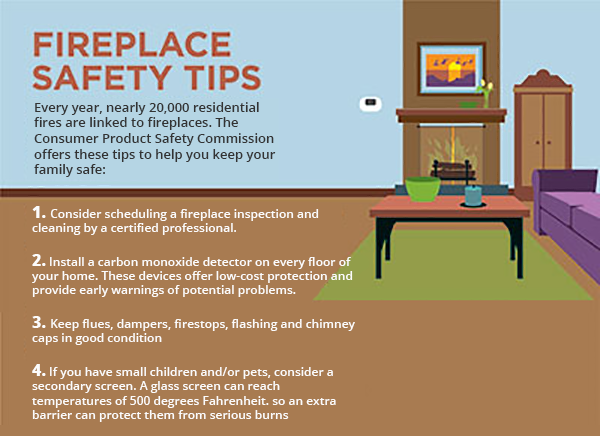 Royal Farms Plans to build first North Carolina store in Grandy.
On your way to the OBX? Soon you will have a Royal Farms just 20 minutes from the OBX to gas up on your way in or out. And an opportunity to buy their world-famous fried chicken.
We are happy to share a recent review from one of our clients
Highly likely to recommend | 5.0
"Kathleen and Alex helped me purchase my first home in 2019, and then sell it in 2021. Both of my experiences with them— buying and selling— have been absolutely amazing. I have known their family for a very long time and can attest to what wonderful people they are outside of the professional arena, but my experiences working with them professionally, in the potentially stressful OBX real estate environment, were above and beyond even my expectations. They are incredibly knowledgeable and outgoing, and they made buying and selling my home as stress-free as possible. Not only are they excellent with communication, but as an attorney, even I was impressed with their ability to negotiate, foresee problems and solutions, and effectively advocate on my behalf in ways I had not foreseen. Their tremendous experience with real estate was quite apparent in both of my dealings, and it gave me a great sense of peace knowing I was so well represented by such knowledgeable and caring people. They helped me purchase my home for significantly less than asking price, and then sell it in a bidding war at significantly more than my listing price, and quite simply, I don't think anyone else could have represented me as well as they did. Particularly when it came to selling my home: I truly don't know how they made it as simple, straight-forward, and stress-free as it was. Their knowledge + experience + attentiveness set the bar very high for all my future real estate transactions (as I have unfortunately moved off the OBX). Kathleen and Alex are an incredibly wonderful team to work with and I cannot recommend them more highly!!"
Kathleen and Alex Argiroff (The Argiroff Group) hope you enjoyed this installment of OBX Realtor.

As always if you, a family member or friend are thinking of buying, selling or just want to get an idea of what your property is worth in today's market don't hesitate to call, text or email. We always look forward to hearing from you!
*From 2005 to Present | Each office is independently owned and operated.